Uncategorised
Monitor Frequency
Dettagli

Categoria:

Uncategorised

Calling/Monitor frequency: Mode: Used by:
26.237 USB Hotel Oscar, Norway
26.260 LSB NF Norway
26.270 USB North Atlantic Net (Weekends) HomePage
26.285 USB Int.Call QRG on 26 MHz
26.285 USB Freedom and Friendship, Poland
26.285 USB Kilo Golf DX Group
26.295 USB ON Belgium
26.300 LSB CT Members New Zealand
26.315 USB AA England
26.330 USB CE Belgium
26.335 LSB ON Belgium
26.340 LSB New Zealand
26.365 USB AG France
26.370 USB Cyprus
26.385 USB Lesotho
26.395 USB WAC Holland
26.395 USB CT Members USA
26.395 USB CT Members Namibia
26.395 USB German Afrika Wave
26.395 USB CI England
26.400 LSB Christmas Isl.
26.410 USB Canada (Britsh Columbia)
26.420 USB Central Afrika
26.425 USB calling frequency, Poland (often polish language)
26.425 USB Freedom and Friendship, Poland
26.430 USB New Zealand
26.440 USB Central Afrika
26.457 USB Hotel Oscar, Norway
26.465 USB Bahamas
26.470 USB CO Canada, USA
26.485 USB PW England
26.485 USB EDX Scotland
26.485 USB YZ Spain
26.500 AM New Zealand
26.527 USB Hotel Oscar, Norway
26.535 FM SKY England
26.567 USB Hotel Oscar, Norway
26.575 FM 14 WB 04 and WB monitor
26.605 FM Polar Sweden
26.605 USB VA Holland
26.615 FM Packet Radio, Germany
26.625 FM Packet Radio, Germany
26.635 FM Packet Radio, Germany
26.635 USB VN Holland
26.720 LSB New Zealand
26.720 LSB Kilo Golf DX Group
26.735 FM Packet Radio SPAIN
26.790 USB Kuwait
26.795 USB Tamania
26.795 USB Tanzania
26.800 PR Packet Radio Direct QSO's + 100 KHz
26.820 PR Packet Radio O1PGCO-8 BBS multicon.
26.825 USB ST Croatia
26.840 PR Packet Radio PG BBS many sysops
26.900 PR Packet Radio Direct QSO's + 100 KHz
26.920 USB Marocco
26.925 FM CT-DX-Club Call Frequenz
26.935 LSB LR England
26.938 USB French Polynesia
26.995 DIG PF Holland (PR/FAX/SSTV)
---
27.005 FM PF Holland
27.050 USB DD DX Club, England, active at 9PM GMT
27.065 AM/FM calling channel Switzerland
27.085 FM France
27.125 FM Holland
27.155 USB calling channel Switzerland
27.155 FM Czech calling freq.
27.215 FM Estonian Calling Channel
27.225 FM SM Swizerland
27.225 FM Packet Radio - Switzerland
27.235 FM Packet Radio - Austria, Germany, Switzerland
27.235 PR-FM Czech packet radio network
27.245 FM Packet Radio - Austria, Germany, Switzerland
27.255 FM Packet Radio - Switzerland
27.265 FM CT Members Call Freq.Rees
27.275 USB Tanzania
27.275 USB Japan
27.275 USB NB South Africa
27.275 LSB Africa
27.275 FM JH-DX-Team Finland RTTY call frequency ASCII8 and BAUDOT
27.280 AM Poland
27.285 USB TW members Switzerland
27.295 LSB Latin America
27.315 FM CT Members (Europe,2 CT 114 USA)
27.315 FM JH-DX-Team Finland call frequency
27.315 FM 14 WLR 101 (26 April/10 May 2000) DX FM SOUTH FRANCE
27.335 USB Gabon
27.335 LSB Phillipines
27.345 LSB Pacific Ocean
27.345 FM/PR Call Freq.Packet Radio Holland
27.345 LSB Portuguese language
27.355 LSB Australia and Pacific
27.375 USB Micronesia
27.385 FM CT-Club Call Frequenz (Hauptq)
27.385 FM CT-Members England
27.395 AM Ecuador
27.395 USB Salamon Island
27.405 FM calling channel Switerland
27.405 USB JR England
27.405 PR CF France ( FM - 1200 Baud )
27.410 USB Ruanda
27.415 USB Haiti
27.420 USB Ruanda
27.420 USB Mauritius Island
27.425 USB Thiland
27.425 USB BG France
27.425 CW OP Belgium
27.430 USB New Zealand
27.435 USB W.Malaysia
27.440 USB New Zealand
27.440 USB Japan
27.440 USB Domenican Republic
27.440 USB Marocco (76BG01)
27.455 USB France (mostly french language)
27.515 LSB Jamaica, international call freq.
27.525 USB BRC Belgium
27.535 USB OP Belgium
27.535 USB Poland
27.535 USB VA Holland
27.535 USB Yugoslavia
27.540 USB Angola
27.540 USB BRC Belgium
27.540 PR Int.Packet RadioCall Freq.
27.540 PR FRA 3 BBS
27.550 DIG RTTY/AMTOR
27.555 USB Europe DX calling frequency
27.555 USB Int.Call Frequenz
27.555 USB FS Swizerland
27.555 USB FT Switzerland
27.555 USB TW members Switzerland
27.555 USB AT Italy
27.555 USB CT Members Europa,Int.
27.555 USB KW Germany
27.555 USB Kilo Golf DX Group
27.555 USB SF Finland
27.560 USB India
27.560 USB El Salvador
27.560 USB SU Russia
27.560 USB DX ped.QRG AT
27.565 USB Polar Sweden
27.565 USB UH Denmark, Australia
27.565 USB WHISKY DELTA DX GROUP
27.570 USB DX ped.QRG AT
27.575 LSB ASB USA
27.575 USB BRC Belgium
27.575 USB SA Italy
27.575 USB 312CT-DX ped.Molidavia
27.580 USB Int. DX Group Foxtrott Echo (Flying Eagles) in Austria
27.580 USB DX ped.QRG AT
27.580 USB WE Holland
27.585 USB 312CT-DX ped.Molidavia
27.585 USB NF Norway
27.585 USB VC Italy
27.590 USB DX ped.QRG AT
27.590 USB Egypt
27.590 USB V Iceland
27.590 USB Namibia
27.590 USB KW Germany
27.595 USB AS Azores
27.595 LSB ZFL Zimbabwe
27.600 DIG CF France ( FAX )
27.605 LSB West Canada
27.610 USB New Caledonia
27.615 LSB OP Belgium
27.615 USB SA ITaLY
27.620 USB BG France
27.625 USB WS Holland
27.625 CW OP Belgium
27.640 USB Kilo Lima
27.645 USB USA
27.645 LSB Barbados
27.645 USB UW CANADA
27.650 USB Bulgaria
27.655 USB CE Belgium
27.660 USB AR France
27.665 USB AR France
27.665 LSB CE Belgium
27.675 USB Mali Westafrica
27.685 USB ROMEO HOTEL DX GROUP
27.690 LSB BMI Belgium
27.695 LSB Spanish language
27.705 LSB PNP Italy
27.710 USB Romeo Charlie
27.715 USB AG France
27.720 USB New Caledonia
27.725 USB ST Croatia
27.730 USB Greenland
27.740 USB Mayotte
27.740 USB Fanuatu Isl.
27.740 USB Congo
27.755 USB VICTOR GOLF DX GROUP
27.765 USB Deutsche Welle
27.765 USB CT Members USA
27.765 USB CT Members Brasil
27.765 USB CT Members Canada
27.775 USB Alaska
27.785 USB Burundi
27.795 USB Tanzania
27.800 USB East Kiribati
27.800 USB Faroer Island
27.805 USB WAC Holland
27.805 USB PAPA GOLF DX GROUP
27.815 USB Whisky Foxtrot DX group IRELAND
27.815 USB NS
27.830 DIG DATA U.K.AMTOR
27.855 USB CF France
27.865 USB RN Norway
27.880 USB Alaska
27.900 USB Faroer Island
27.911.25 FM Alpha Whisky (AW) members & News Letter
last Sunday of each month, Scotland
27.915 USB Turkey
27.915 USB KA Kuwait
27.915 USB Middle East
27.920 LSB USA (Central)
27.920 USB WW Canada
27.950 LSB Belize
27.960 LSB Gabon
27.965 USB Ucraine
27.977 USB Mongolia/China
27.980 USB Mongolia
27.985 USB Soviet Rep.
27.995 USB East Europa
28.000 - 10m Amateur Band!!
Important Emails
Dettagli

Categoria:

Uncategorised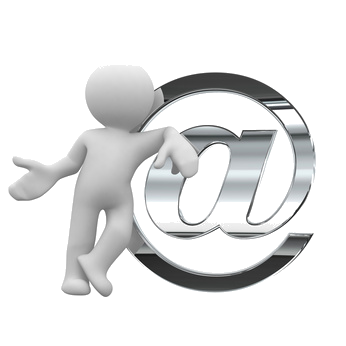 ---
Sugar Delta HQ Contact :
Questo indirizzo email è protetto dagli spambots. È necessario abilitare JavaScript per vederlo.
---
Directory Changes :
Questo indirizzo email è protetto dagli spambots. È necessario abilitare JavaScript per vederlo. & Questo indirizzo email è protetto dagli spambots. È necessario abilitare JavaScript per vederlo.
---
Contests Manager :
Questo indirizzo email è protetto dagli spambots. È necessario abilitare JavaScript per vederlo.
---
Sugar Delta World Activations Manager :
Questo indirizzo email è protetto dagli spambots. È necessario abilitare JavaScript per vederlo.
---
Blacklist Manager :
Questo indirizzo email è protetto dagli spambots. È necessario abilitare JavaScript per vederlo.
---
Web Team :
Questo indirizzo email è protetto dagli spambots. È necessario abilitare JavaScript per vederlo.
---
Sugar Delta Ham Net Mailing Service :
Questo indirizzo email è protetto dagli spambots. È necessario abilitare JavaScript per vederlo.
---

Info QSL standard
Dettagli

Categoria:

Uncategorised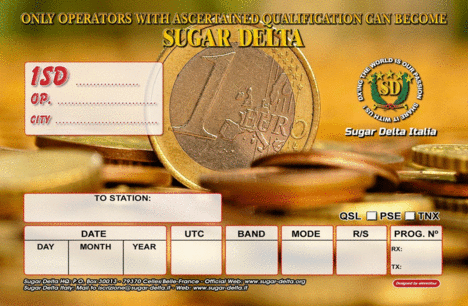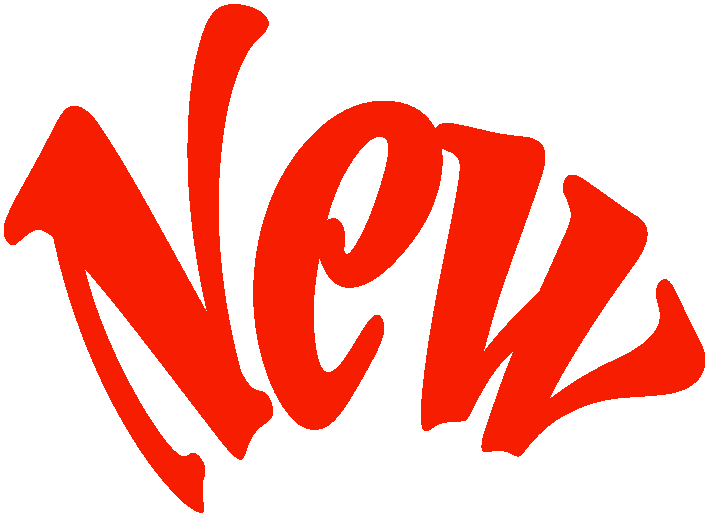 Ragazzi vi informo che sono disponibili le QSL su bandiera Italia, massimo 100 cartoline a socio,
12 euro escluse spese postali. Per l'ordine scrivere a:
Questo indirizzo email è protetto dagli spambots. È necessario abilitare JavaScript per vederlo.
Vi ricordo che eventuali QSL personalizzate o di attivazioni DX
devono essere approvate dal direttivo HQ Italia,
solo dopo il nostro ok potete andare in stampa.
La progettazione / realizzazione della Qsl personale, DX activation, ect.
dovrà seguire uno "

standard ben preciso

" !!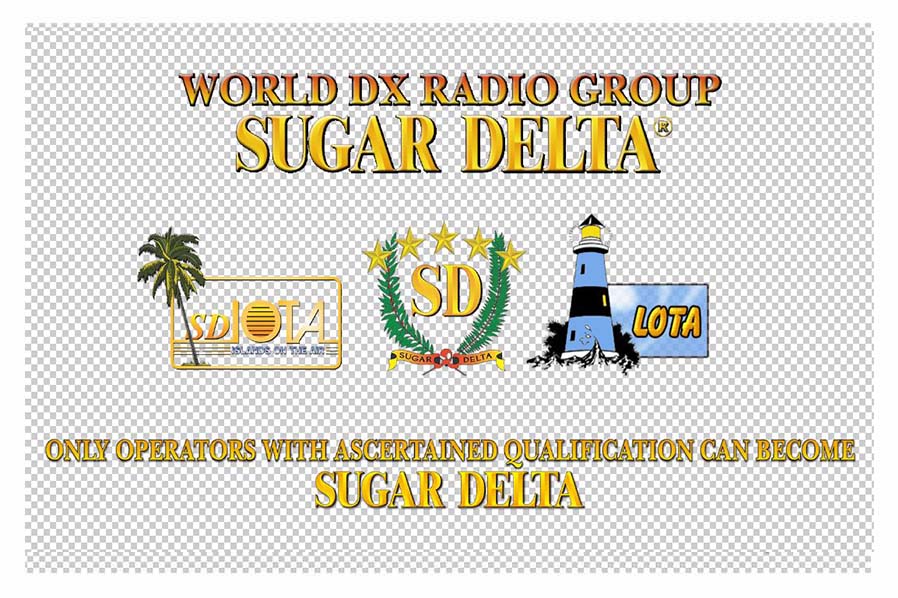 Per qualsiasi informazione o aiuto per realizzare la vostra qsl non esitate a contattarci.
Altra cosa,
la QSL personale non può essere usata per la conferma di un contatto radio
nel senso che trattasi di QSL di cortesia
deve essere comunque accompagnata dalla QSL su bandiera Italia.

Grazie dell'attenzione
HQ Italy
Sugar Delta Blacklist Info
Dettagli

Categoria:

Uncategorised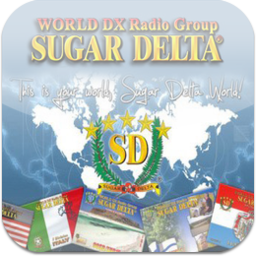 SD Blacklist Manager: 26 SD 005 Andy.
Andy will be there to help anyone who is still waiting for an SD Qsl card either direct from the member or the QSL Manager.
Some guidelines for all to look at before you contact Andy:
First of all give him respect as all he will try to do is help you get your qsl card.
1. If after sending your qsl card either with or without if needed a contribution please give up to 6 months for your return.
2. If after 6 months you have not received your return QSL Card then please contact Andy with the following:
3 Call Sign and name of the operator
4. QSL Manager details if any or SD Member po box details
5. All details of the contact, time, date, progressive if any etc etc.
6. The Po Box details where you sent your qsl card.
Andy will then chase up via the SD member or QSL Manager to find out first if your qsl card is received.
If the card has been received and has been sent the Member / qsl Manager will be requested to send again the QSL Card to you the operator to confirm the contact, this will be after 6 months has past, please do not request the help of Andy unless the 6 months time limit has passed, we expect all SD Members/QSL Managers to confirm all contacts within a 6 month period.
Please note Andy is here to help please follow the instructions above with all details required and he will do his best to get your qsl card.
You can contact Andy via this email:
Questo indirizzo email è protetto dagli spambots. È necessario abilitare JavaScript per vederlo.
Sugar Delta Agenda
Dettagli

Categoria:

Uncategorised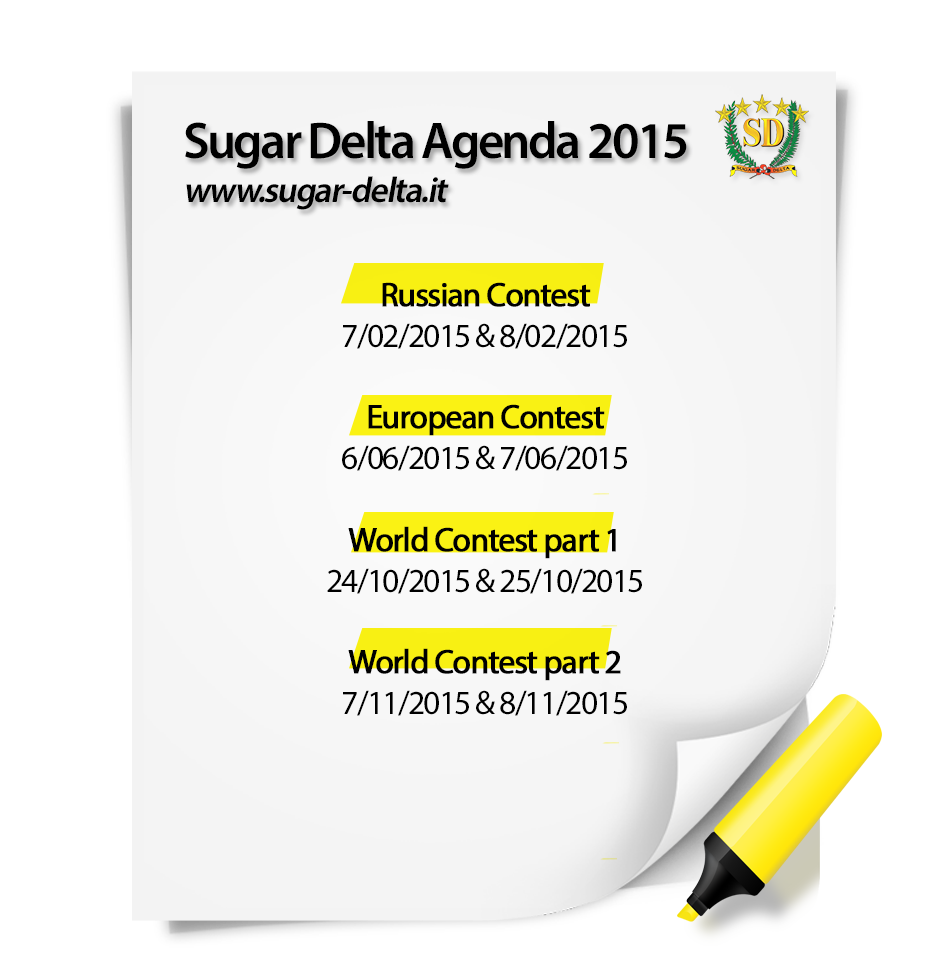 Prefix List
Dettagli

Categoria:

Uncategorised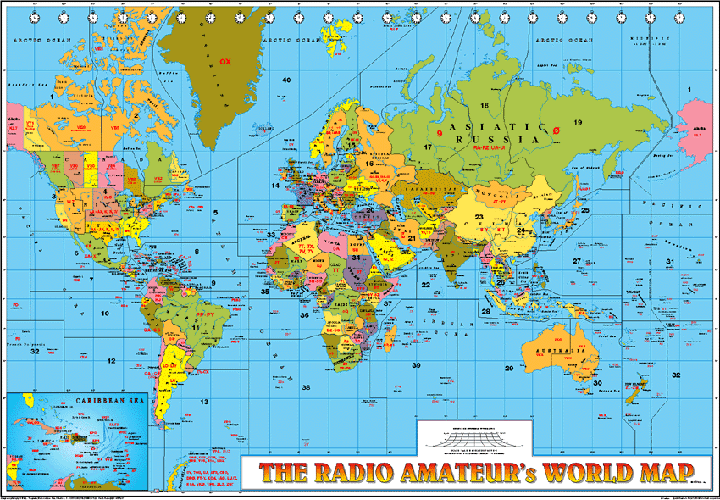 .
1
ITALY
Europe
2
USA
North America
3
BRASIL
South America
4
ARGENTINA
South America
5
VENEZUELA
South America
6
COLOMBIA
South America
7
NETHERLANDS ANTILLES

Deleted

South America
8
PERU
South America
9
CANADA
North America
10
MEXICO
North America
11
PUERTO RICO
North America
12
URUGUAY
South America
13
GERMANY
Europe
14
FRANCE
Europe
15
SWITZERLAND
Europe
16
BELGIUM
Europe
17
HAWAII
Oceania
18
GREECE
Europe
19
HOLLAND
Europe
20
NORWAY
Europe
21
SWEDEN
Europe
22
FRENCH GUYANA
South America
23
JAMAICA
North America
24
PANAMA
North America
25
JAPAN
Asia
26
ENGLAND
Europe
27
ICELAND
Europe
28
HONDURAS
North America
29
IRELAND
Europe
30
SPAIN
Europe
31
PORTUGAL
Europe
32
CHILE
South America
33
ALASKA
North America
34
CANARY ISLANDS
Africa
35
AUSTRIA
Europe
36
SAN MARINO
Europe
37
DOMINICAN REPUBLIC
North America
38
GREENLAND
North America
39
ANGOLA
Africa
40
LIECHTENSTEIN
Europe
41
NEW ZEALAND
Oceania
42
LIBERIA
Africa
43
AUSTRALIA
Oceania
44
SOUTH AFRICA
Africa
45
REPUBLIC OF SERBIA
Europe
46
EAST GERMANY

Deleted

Europe
47
DENMARK
Europe
48
SAUDI ARABIA
Asia
49
BALEARIC ISLANDS
Europe
50
RUSSIA
Europe
51
ANDORA
Europe
52
FAROER ISLANDS
Europe
53
EL SALVADOR
North America
54
LUXEMBOURG
Europe
55
GIBRALTAR
Europe
56
FINLAND
Europe
57
INDIA
Asia
58
EAST MALAYSIA
Oceania
59
DODECANESE ISLANDS
Europe
60
HONG KONG
Asia
61
ECUADOR
South America
62
GUAM ISLAND
Oceania
63
ST HELENA ISLAND
Africa
64
SENEGAL
Africa
65
SIERRA LEONE
Africa
66
MAURITANIA
Africa
67
PARAGUAY
South America
68
NORTHERN IRELAND
Europe
69
COSTA RICA
North America
70
AMERICAN SAMOA
Oceania
71
MIDWAY ISLAND
Oceania
72
GUATEMALA
North America
73
SURINAME
South America
74
NAMIBIA
Africa
75
AZORES ISLANDS
Europe
76
MOROCCO
Africa
77
GHANA
Africa
78
ZAMBIA
Africa
79
PHILIPPINE ISLANDS
Oceania
80
BOLIVIA
South America
81
SAN ANDRES & PROVIDENCE
North America
82
GUANTANAMO BAY
North America
83
TANZANIA
Africa
84
IVORY COAST
Africa
85
ZIMBABWE
Africa
86
NEPAL
Asia
87
NORTH YEMEN

Deleted

Asia
88
CUBA
North America
89
NIGERIA
Africa
90
CRETE ISLAND
Europe
91
INDONESIA
Oceania
92
LIBYA
Africa
93
MALTA
Europe
94
UNITED ARAB EMIRATES
Asia
95
MONGOLIA
Asia
96
TONGA ISLANDS
Oceania
97
ISRAEL
Asia
98
SINGAPORE
Asia
99
FIJI ISLANDS
Oceania
100
KOREA
Asia
101
PAPUA NEW GUINEA
Oceania
102
KUWAIT
Asia
103
HAITI REPUBLIC
North America
104
CORSICA
Europe
105
BOTSWANA
Africa
106
CEUTA & MELILLA
Africa
107
MONACO
Europe
108
SCOTLAND
Europe
109
HUNGARY
Europe
110
CYPRUS ISLAND
Asia
111
JORDAN
Asia
112
LEBANON
Asia
113
WEST MALASIA
Asia
114
PAKISTAN
Asia
115
QATAR
Asia
116
TURKEY
Europe
117
EGYPT
Africa
118
THE GAMBIA
Africa
119
MADEIRA ISLAND
Africa
120
ANTIGUA & BARBUDA ISLANDS
North America
121
THE BAHAMAS
North America
122
BARBADOS ISLAND
North America
123
BERMUDA ISLANDS
North America
124
AMSTERDAM & ST. PAUL
Africa
125
CAYMAN ISLANDS
North America
126
NICARAGUA
North America
127
US VIRGIN ISLANDS
North America
128
BRITISH VIRGIN ISLANDS
North America
129
MACQUARIE ISLAND
Oceania
130
NORFOLK ISLAND
Oceania
131
GUYANA
South America
132
MARSHALL ISLANDS
Oceania
133
MARIANAS ISLANDS
Oceania
134
REPUBLIC OF BELAU
Oceania
135
SOLOMON ISLANDS
Oceania
136
MARTINIQUE ISLAND
North America
137
ISLE OF MAN
Europe
138
VATICAN CITY
Europe
139
SOUTH YEMEN

Deleted

Asia
140
ANTARCTICA
Antarctica
141
ST PIERRE & MIQUELON
North America
142
LESOTHO
Africa
143
ST LUCIA ISLAND
North America
144
EASTER ISLAND
South America
145
GALAPAGOS ISLANDS
South America
146
ALGERIA
Africa
147
TUNISIA
Africa
148
ASCENSION ISLAND
Africa
149
LACCADIVE ISLANDS
Asia
150
BAHRAIN
Asia
151
IRAQ
Asia
152
MALDIVE ISLANDS
Asia
153
THAILAND
Asia
154
IRAN
Asia
155
TAIWAN
Asia
156
CAMEROON
Africa
157
MONTSERRAT ISLAND
North America
158
TRINIDAD
South America
159
SOMALI REPULIC
Africa
160
SUDAN
Africa
161
POLAND
Europe
162
DEMOCRATIC REPUBLIC OF ZAIRE CONGO
Africa
163
WALES
Europe
164
TOGO REPUBLIC
Africa
165
SARDINIA
Europe
166
ST MAARTEN

Deleted

North America
167
JERSEY ISLAND
Europe
168
MAURITIUS ISLAND
Africa
169
GUERNSEY ISLAND
Europe
170
BURKINA FASO
Africa
171
SVALBARD ISLANDS
Europe
172
NEW. CALEDONIA
Oceania
173
REUNION ISLAND
Africa
174
UGANDA
Africa
175
CHAD REPUBLIC
Africa
176
CENTRAL AFRICAN REPUBLIC
Africa
177
SRI LANKA
Asia
178
BULGARIA
Europe
179
CZECHOSLOVAKIA

Deleted

Europe
180
OMAN
Asia
181
SYRIA
Asia
182
REPUBLIC OF GUINEA
Africa
183
BENIN
Africa
184
BURUNDI
Africa
185
COMOROS ISLANDS
Africa
186
DJIBOUTI
Africa
187
KENYA
Africa
188
MALAGASY REPUBLIC
Africa
189
MAYOTTE ISLAND
Africa
190
SEYCHELLES ISLANDS
Africa
191
SWAZILAND
Africa
192
COCOS ISLANDS
North America
193
COCOS KEELING ISLANDS
Oceania
194
DOMINICA ISLAND
North America
195
GRENADA ISLAND
North America
196
GUADELOUPE ISLANDS
North America
197
VANUATU ISLANDS
Oceania
198
FALKLAND ISLANDS
South America
199
EQUATORIAL GUINEA
Africa
200
SHETLAND ISLANDS
South America
201
FRENCH POLYNESIA
Oceania
202
BHUTAN
Asia
203
CHINA
Asia
204
MOZAMBIQUE
Africa
205
REPUBLIC OF CAPE VERDE
Africa
206
ETHIOPIA
Africa
207
ST MARTIN ISLAND
North America
208
GLORIOSO ISLAND
Africa
209
JUAN DE NOVA ISLAND
Africa
210
WALLIS & FUTUNA ISLANDS
Oceania
211
JAN MAYEN ISLAND
Europe
212
ALAND ISLANDS
Europe
213
MARKET REEF
Europe
214
CONGO REPUBLIC
Africa
215
GABON REPUBLIC
Africa
216
MALI
Africa
217
CHRISTMAS ISLAND
Oceania
218
BELIZE
North America
219
ANGUILLA ISLAND
North America
220
ST VINCENT ISLANDS
North America
221
SOUTH ORKNEY ISLANDS
South America
222
SOUTH SANDWICH ISLANDS
South America
223
WESTERN SAMOA ISLANDS
Oceania
224
WESTERN KIRIBATI
Oceania
225
BRUNEI
Oceania
226
MALAWI
Africa
227
RWANDA
Africa
228
CHAGOS ISLANDS
Africa
229
HEARD ISLAND
Africa
230
FED. STATES OF MICRONESIA
Oceania
231
ST PETER & ST PAUL
South America
232
ARUBA ISLAND
South America
233
ROMANIA
Europe
234
AFGHANISTAN
Asia
235
I.T.U. GENEVA
Europe
236
BANGLADESH
Asia
237
UNION OF MYANMAR
Asia
238
CAMBODIA
Asia
239
LAOS
Asia
240
MACAO
Asia
241
SPRATLY ISLANDS
Asia
242
VIETNAM
Asia
243
AGALEGA
Africa
244
PAGALU ISLANDS
Africa
245
NIGER REPUBLIC
Africa
246
SAO TOME & PRINCIPE
Africa
247
NAVASSA ISLAND
North America
248
TURKS & CAICOS ISLANDS
North America
249
NORTHERN COOK ISLANDS
Oceania
250
SOUTH COOK ISLANDS
Oceania
251
ALBANIA
Europe
252
REVILLA GIGEDO ISLAND
North America
253
ANDAMAN & NICOBAR ISLANDS
Asia
254
MOUNT ATHOS
Europe
255
KERGUELEN ISLANDS
Africa
256
PRINCE EDWARD & MARION
Africa
257
RODRIGUEZ ISLAND
Africa
258
TRISTAN DA CUNHA
Africa
259
TROMELIN ISLAND
Africa
260
BAKER & HOWLAND ISLANDS
Oceania
261
CHATHAM ISLAND
Oceania
262
JOHNSTON ISLAND
Oceania
263
KERMADEC ISLANDS
Oceania
264
KINGMAN REEF
Oceania
265
CENTRAL KIRIBATI
Oceania
266
EASTERN KIRIBATI
Oceania
267
KURE ISLAND
Oceania
268
LORD HOWE ISLAND
Oceania
269
MELLISH REEF
Oceania
270
MINAMI TORISHIMA ISLANDS
Oceania
271
REPUBLIC OF NAURU
Oceania
272
NIUE ISLAND
Oceania
273
JARWIS & PALMYRA ISLANDS
Oceania
274
PITCAIRN ISLAND
Oceania
275
TOKELAU ISLANDS
Oceania
276
TUVALU ISLANDS
Oceania
277
SABLE ISLAND
North America
278
WAKE ISLAND
Oceania
279
WILLIS ISLAND
Oceania
280
AVES ISLAND
North America
281
OGASAWARA ISLAND
Asia
282
AUCKLAND & CAMPBELL
Oceania
283
ST KITTS & NEVIS ISLANDS
North America
284
ST PAUL ISLAND
North America
285
FERNANDO DE NORONHA
South America
286
JUAN FERNANDEZ ISLAND
South America
287
MALPELO ISLAND
North America
288
SAN FELIX ISLAND
South America
289
SOUTH GEORGIA ISLANDS
South America
290
TRINIDADE & MARTIM VAZ
South America
291
DHEKELIA & AKROTIRI
Asia
292
ABU AIL ISLAND

Deleted

Africa
293
GUINEA BISSAU
Africa
294
PETER 1st ISLAND
Antarctica
295
SOUTHERN SUDAN

Deleted

Africa
296
CLIPPERTON ISLAND
North America
297
BOUVET ISLAND
Africa
298
CROZET ISLAND
Africa
299
DESECHEO ISLAND
North America
300
WEST SAHARA
Africa
301
ARMENIA
Asia
302
ASIATIC RUSSIA
Asia
303
AZERBAIJAN
Asia
304
ESTONIA
Europe
305
FRANZ JOSEF LAND
Europe
306
GEORGIA
Asia
307
KALININGRADSK
Europe
308
KAZAKHSTAN
Asia
309
KIRGHIZSTAN
Asia
310
LATVIA
Europe
311
LITHUANIA
Europe
312
MOLDAVIA
Europe
313
TADZHIKISTAN
Asia
314
TURKOMAN
Asia
315
UKRAINE
Europe
316
UZBEKISTAN
Asia
317
WHITE RUSSIA
Europe
318
S.M.O.MALTA (ROMA)
Europe
319
UNITED NATIONS NEW YORK
North America
320
BANABA ISLAND
Oceania
321
CONWAY REEF
Oceania
322
WALVIS BAY

Deleted

Africa
323
YEMEN REPUBLIC
Asia
324
PENGUIN ISL

Deleted

Africa
325
ROTUMA ISLAND
Oceania
326
MALYJ VYSOTSKIJ ISLAND Deleted
Europe
327
SLOVENIA
Europe
328
CROATIA
Europe
329
CZECH REPUBLIC
Europe
330
SLOVAK REPUBLIC
Europe
331
BOSNIA
Europe
332
MACEDONIA
Europe
333
ERITREA
Africa
334
NORTH KOREA
Asia
335
SCARBOROUGH REEF
Asia
336
PRATAS IISLANDS
Asia
337
AUSTRAL ISLANDS
Oceania
338
MARQUESAS IISLANDS
Oceania
339
TEMOTU ISLANDS
Oceania
340
PALESTINE
Asia
341
EAST TIMOR
Oceania
342
CHESTERFIELD ISLANDS
Oceania
344
REPUBLIC OF MONTENEGRO
Europe
345
SWAINS ISLAND
Oceania
346
ST BARTHELEMY ISLAND
North America
347
CURACAO ISLAND
North America
348
ST MAARTEN ISLAND
North America
349
SABA & ST EUSTATIUS ISLANDS
North America
350
BONAIRE ISLAND
North America
351
REP.OF SUDAN
Africa
Sevizio Riservato Membri SD Italia
Dettagli

Categoria:

Uncategorised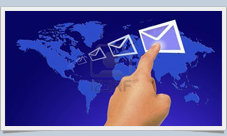 Sevizio riservato solo ai membri Sugar Delta Italia
Ciao a tutti,
è attivo un nuovo sistema di spedizione chiamato "Posta International" (SD/PI)
dedicato a tutti i soci SD Italia
per spedire le vostre qsl nella Zona 2 e 3 (no zona 1)

Tariffe Postali Clicca Qui
al costo di 1€ per busta
basta far pervenire una etichetta con l'indirizzo del destinatario + la qsl, o + qsl (massimo 20 grammi)
invio mimino 5 qsl
pagamenti tramite PostePay o Pay Pal
per info e invii rivolgersi al responsabile 1SD007 Daniele
Questo indirizzo email è protetto dagli spambots. È necessario abilitare JavaScript per vederlo.
oppure
Questo indirizzo email è protetto dagli spambots. È necessario abilitare JavaScript per vederlo.

Sugar Delta Rules
Dettagli

Categoria:

Uncategorised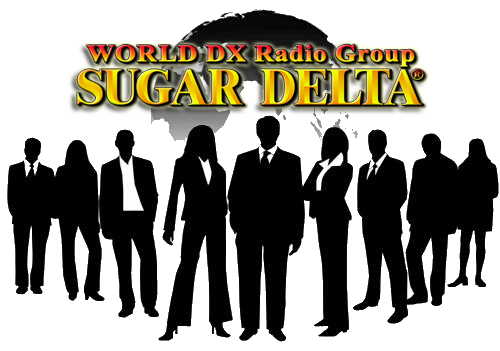 SD HQ RECOMMENDS using Sugar Delta callsign for every QSO
Rules & Guidelines may change, be added or Amended at any time,
please check the web site for a full update of Rules & Guidelines
The directory and updates are (c) All rights reserved.
Copy, reproduction, sale and/of upload on other sites (SD or non-SD websites)
are totally prohibited except on:

www.sugar-delta.org - www.sugar-delta.fr. and www.sugar-delta.it.

1.0 - Qualifications
1.1 100 confirmed divisions for all European countries; a National HQ may use its discretion in exceptional circumstances.
1.2 In countries outside of Europe, national discretion shall apply.
2.0 - Band Plan
2.1 11 metres, all modes. Please note that the Sugar Delta Group advises every member to use RTX radio sets within the laws and regulations of their country.
2.2 The group will not be held responsible for members who fail to abide by their countries' laws and regulations.
3.0 - QSL Divisional Flag Cards
3.1 Divisional Flag Cards must only be printed by a Divisional HQ, the members' QSL manager or SD HQ.
However,
3.2 Members are permitted to print personal non flag QSL cards providing that all logos follow SD Regulations and are approved by the Local HQ.
3.3 The "old style" logo MUST NOT be used, the SD Group WILL NOT be held responsible for the actions of its members using OLD Logo SD Materials.(Disiplanary action will be taken to those who do not comply to this rule)
4.0 - Call Signs & Officials
4.1 Members are permitted to hold membership in other radio groups. However, it is not permissible for any official of the Sugar Delta Group to be an official of any other group.
4.2 a call sign can not be re-issued to another member for at least 1 year, this includes a zero unit number and double zero unit numbers.
5.0 - QSL Bureau / QSL Managers
5.1 Only members living outside of Europe, or in a Most Wanted Country, may request the QSL Bureau /Managers to manage QSL mail.
5.2 The only exception to the rule is a situation where it would cause significant problems with local authorities for any member to QSL Direct.
6.0 - Officials
6.1 All officials must be democratically elected by the members. Appointments can be changed at any time where there is a majority vote by the members concerned of no confidence.
6.2 A Democratic Election must be organised to elect a countries' Coordinator and its HQ. This will be carried out in the form of a postal ballot and shall be organised in such a way so that the adjudicator is a respected member living outside of the division concerned.
6.3 If the Division fails to nominate any members for the election, the SD International HQ shall appoint a representative to administer and supervise the division concerned.
6.4 It is not permissible for any member with less than 2 years membership to nominate themselves for a position within a divisional HQ. Any exception to this rule MUST be approved by the SD HQ BEFORE any election is held.
6.5 In all cases, the SD International HQ would prefer that nominees put themselves forward and have an election.
7.0 - R.I.P / Silent Key Unit numbers
7.1 With one exception, under no circumstances will the re-issue of unit numbers of R.I.P / Silent Key Members be allowed. The one exception to this rule is where a spouse (Husband or Wife), or sibling (Sister, Brother, Son or Daughter) wishes to take the unit number in remembrance of the silent key.
7.2 Any application for re-issue a silent key unit number must be approved by SD International HQ.
8.0 - Divisional Matters
8.1 All members are requested to follow the procedure: Members to Directors, Directors to Coordinators, And
Coordinators to SD HQ. If any problem arises within a division with a HQ, the member must, in the first instance, first
contact his / her director to outline the nature of the problem, should the director be unable to solve the problem, he
should contact the Coordinator. If the problem cannot be solved at Coordinator level, the problem may be referred to
the SD International HQ / Super Committee.
8.2 The decision of the SD International HQ / Super Committee shall be final.
9.0 - Renewals & Membership For the year 2010
9.1 All members will pay for renewal there will no longer be any free membership
9.2 All Sugar Delta Members, whether they are Founder or Honorary Members, MUST pay the appropriate renewal fee unless the SD SC has exempt the payment in recognition of work done for / on behalf of the group.
9.3 Renewals without a HQ can be paid via their QSL Manager.
9.4 Renewals without a HQ and without QSLM should be sent to the International Treasurer Pierrot 14SD007 via this pay pal e-mail address: Questo indirizzo email è protetto dagli spambots. È necessario abilitare JavaScript per vederlo.. or via the Sugar Delta Bank account as stated in the directory.
9.5 All payments made to Pierrot MUST show the members call sign, date and the name / call sign of the sender.
9.6 QSL Managers MUST send their members' renewals via their National HQ. This is to have one list for all will
avoid confusion of renewals and will avoid the receival of different lists. If there is no National HQ in place, then payments should be sent as per Rule 9.5.
9.7 The National HQ shall then send all information of the Divisional members and the members that have a QSL Manager to the Directory Team and send the appropriate renewal fees to the World Treasurer.
9.8 All Renewal payments MUST reach the World Treasurer by the announced date.
10.0 - New Membership Payment and Enrolment Procedure
10.1 A New Member joins the Group.
10.2 The division HQ or QSL Manager MUST First send all information to the Supervisor of the division concerned "if any" and then to the Directory team, once all have been informed the members fees then must be sent to Pierrot 14SD007 this should be sent via PAYPAL to Questo indirizzo email è protetto dagli spambots. È necessario abilitare JavaScript per vederlo. and MUST include the renewal members call sign and the call sign of the member or HQ.
10.3 Once the World Treasurer has received the fee for the membership he shall then inform the directory team as soon as possible.
10.4 The Directory team will then announce the new membership (normally the same day or next day)
10.5 The New Member is authorised then use his / her Sugar Delta call sign.
10.6 Following this Procedure will enable the FTP and Paper Directory to be updated immediately and correctly.
11.0 - Directory Deadlines
11.1 Divisional HQ & QSL Managers or Members who renew direct MUST respect the deadline set for entry into the Directory.
11.2 Any renewal not received by the World Treasurer by the deadline date shall be deemed as being late.
11.3 Any renewal information received by the Directory team after the 30th of September 2010 will NOT be entered into the Directory.
12.0 - Supervisors
12.1 Supervisors for Central and South America have been introduced by SD International HQ:
12.2 For Spanish Speaking Divisions, other than 30, 34, & 49... Tito 11 SD 001will be Supervisor keeping all SD Members Informed of SD affairs. Tito will organise renewals, deal with new membership requests and will organise elections where possible and appropriate (Subject to Rule 6.2).
12.3 It is the aim of SD International HQ to encourage the divisions concerned to become independent with a National HQ and to encourage QSL Direct.
12.4 Supervisors may be appointed by SD International HQ into other areas if deemed appropriate and / or necessary at any time.
13.0 - Divisional HQ Elections
13.1 Divisions with more than 6 members shall be eligible to form a National HQ and hold elections (Subject to Rules 6.2 & 6.4).
13.2 All nominees for official Divisional positions MUST have been a member for not less than 2 YEARS.
13.3 Following the election, the new Divisional HQ shall encourage QSL Direct, shall seek new membership and shall be ACTIVE on the International SD HQ Forums.
13.4 If an election cannot be carried out for any reason, Rule 6.3 shall apply.
14.0 - Sleeping Officials
14.1 The SD International HQ shall remove from his / her position, any official who does not carry out their duties in the best interests of the group or the members.
14.2 Should the SD International HQ deem it necessary to remove an official from their position, the member will revert to their original call sign.
14.3 The SD International HQ reserves the right to appoint another person in charge temporarily until new elections are carried out (Subject to Rules 6.2 & 6.4).
15.0 - QSL Managers
15.1 Any member may become a QSL manager providing the member has the time and the finances to do so.
15.2 The approval of the Divisional and SD HQ is required BEFORE becoming an SD Official QSL Manager.
15.3 It shall not be permissible for QSL Managers to manage operators in the EU Countries that already have members that QSL direct in the division concerned. Should an operator want to join the SD group, he should contact a member in the division concerned (if any) to ask if he / she can use their PO Box and pay towards the cost.
15.4 QSL Managers MUST inform the directory team and the World Treasurer and pay the fees for membership before any announcement is made of the new membership.
15.5 The procedure for new membership is subject to Rules 10.0 - 10.6
15.6 It is permissible for QSL Managers of a Zero, I.O.T.A & DX activations to request a contribution towards the cost of postage.
15.7 It is NOT permissible to request any contribution for an S.E.S.( unless authorized by the SD HQ ).
15.8 It is permissible for QSL Managers of SD Members to request voluntary contributions to help towards the cost of postage.
15.9 Should the postage become in excess of $1.00, an I.R.C (International Reply Coupon) should be requested.
15.10 QSL Managers are requested to avoid using double / triple qsl cards as this will reduce postage costs.
15.11 QSL Managers MUST send all their members' renewals through their own Divisional HQ (IF ANY)
15.12 If there is no National HQ in place, payments should be sent directly to the World Treasurer as per Rule 9.7 or 9.10
16.0 - Zero Numbers
16.1 A zero unit number may be issued to any member who has been a member for not less than five continuous years.
16.2 A zero number may be issued to any member who has been an official of the group for a period of not lessthen two years.
16.3 Any request for a (new) Zero Number MUST be made at the time of the renewal date. This is normally around September so it can be entered into the directory.
16.4 Once the directory has been printed the member can then use the Zero number.
16.5 If a Member who has a zero number leaves the group or fails to renew their membership for more than 1 year, Then the zero unit number will become available to other members in the division concerned, the National HQ of the division concerned will have the final decision whether or not to re-instate the zero unit number to a returning member if it is still available.
17.0 - 00 Unit Numbers
17.1 A Double Zero unit number is given to the National HQ Teams to show Operators / Members who is an
Official in the Division concerned, this does not include directors.
If the official leaves his/her position within the HQ then they will revert back to their original unit number, only original Founder Members can retain their 00 unit number.
Please see 4.2.
17.2 00 Unit numbers MUST be agreed by all the Division HQ before it is approved.
17.3 If any official with a Double Zero number fails to perform his / her duties, then the SD International HQ
reserves the right to apply Rule 14.0.
18.0 - Forum Rules
18.1 Any member of the SDDXNET, SD DIRECTORY, SD INT HQ, SC COMMITTEE & ALL National Forums MUST follow the forum rules.
18.2 Any member found to be bringing the group into disrepute by using bad language, making trouble or insulting any other member will be removed indefinitely.
18.3 Any information regarding DX should be sent only to SDDXNET.
18.4 Any other information that does not include DX Information should be sent to the correct forum.
18.5 All posts to ALL SD Forums MUST be in the English Language unless of course the forum concerned is one of a National Forum, like Spain, France etc.
18.6 All posts / messages MUST include the senders' call sign.
19.0 - Activations
All activations ie: ZERO, DX, IOTA, SES or ANY call sign other than your normal call sign MUST be known to the ACTIVATIONS MANAGERS (1SD007 Daniele, 1SD019 Alex, and 1SD101 Marco) please have the courtesy to inform only to Questo indirizzo email è protetto dagli spambots. È necessario abilitare JavaScript per vederlo. of the above so we know it is genuine and then can be authorized.
20.0 - Directory
The directory and updates are (c)All rights reserved. Copy, reproduction, sale and/of upload on Internet (SD or non-SD websites) are totally prohibited except on sugar-delta.org and sugar-delta.fr.
Topics, which content affects the whole group, could only be published on several websites by local webmasters AFTER they got the OK from the HQI.