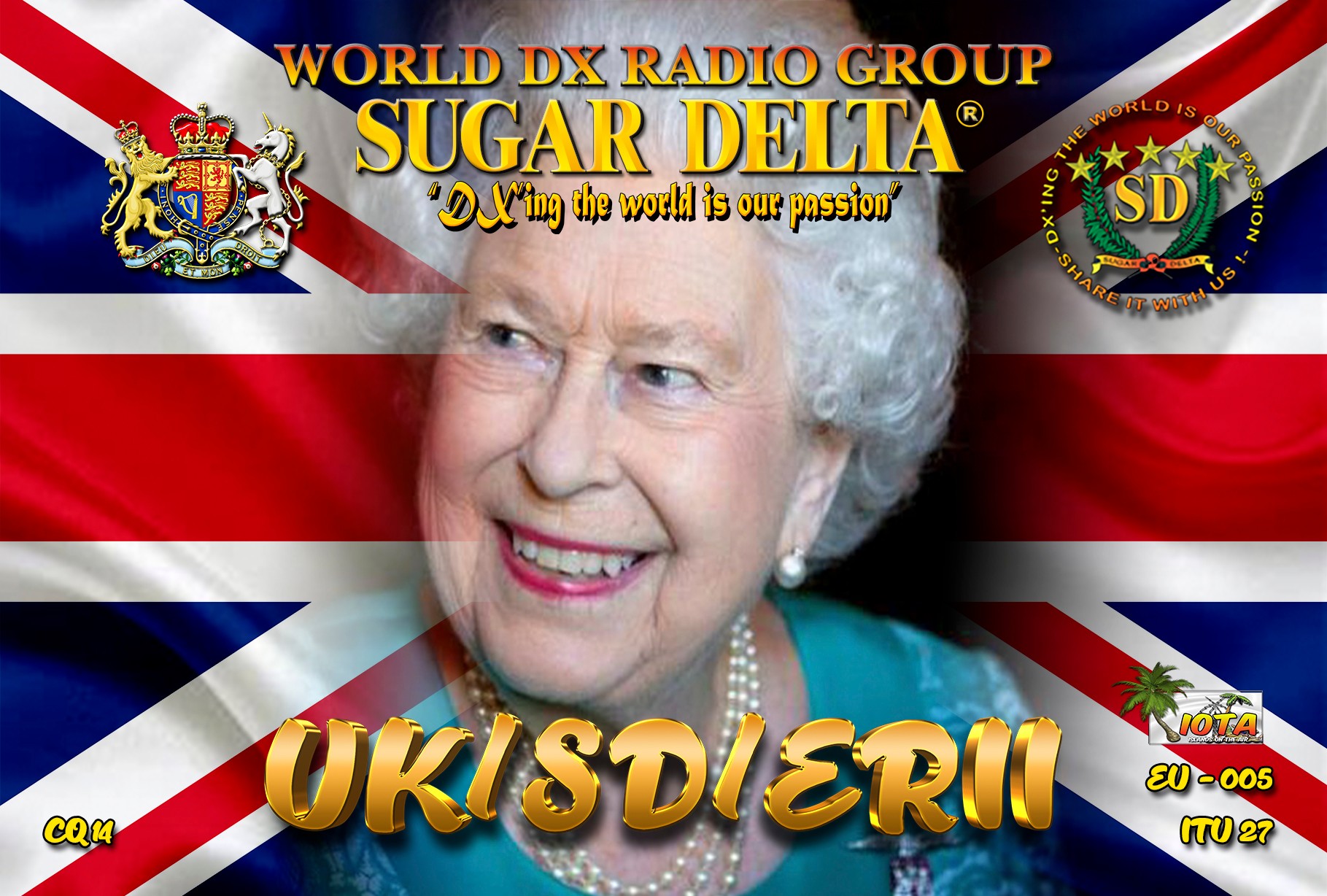 Start Date: 11/09/2022
End Date: 30/09/22
Call Signs:
26 SD/ ERll Scott.
26 SD /ERII Jason
68 SD /ERll Leonard
108 SD /ERll Brian.
163 SD / ERll Richard
INFO:
We all have seen the News of the Passing of our Beloved Queen Elisabeth ll on September the 8th 2022 after serving more than 70 years as our monarch and done so till her dying days.
She was a rock of which the very foundations of our new diverse United Kingdom were built on, defender of the faith, our head of state and some would say our second Grandmother.
She was all we knew in our lifetime, and always gave comfort to may in hard times, through the Wars, the Covid pandemic and more.
She devoted herself to the job and what a job she has done.
Her Courage through her personal family issues in the past and the loss of her Beloved Prince Phillip was remarkable she carried on no matter what and that Is the strength she always had, she vowed to serve till her dying day and that she did without blemish. With Dignity, Humility, Consistency, and love for all in the UK, Commonwealth, and all around the World no matter what Faith or ethnicity you were.
There are some who are not Royalist's and would not share the same thoughts of many, However, she was a Devoted Sister, Mother & Grandmother who deserves the respect and humility she gave to all others.
We don't see what goes on in the background in the monarchy we only see what is on the TV, however, the Queen made it much more approachable and transparent for all to see.
Ma'am you have made good your vows above and beyond we could ever think, we thank you for all you have done, you can now rest easy knowing you have fulfilled your duty to the very end, and we thank you for giving your life to us all.
From all here in the Sugar Delta International Radio Group our Sincere Condolences to all members of the Royal Family like everyone across the Globe have lost such a constant and loving presence in their lives.
The Crown has passed to King Charles 111, and I am sure he will continue where you left off Ma'am with the same, Humility, Care & Love for all, he will as you have had during your reign the thanks of a grateful nation.
God Save the King
In respect for Queen Elizabeth 11 we the Sugar Delta Group will do a special SES Station from the UK nations and any UK Dependencies or Commonwealth countries that may want to join to give a tribute to the Queen.
We will have a Paper QSL Card with a contribution of $3 USD the remainder of any contributions after postage will go to The Prince of Wales Trust of which King Charles lll started all those years ago to help the less fortunate to fill their dreams.
We will also have an Electronic QSL Card without contribution.
QSL Manager to be confirmed, please return for any updates.